Looking to get your start in the industry or expand your reach as a marketing entrepreneur? This beginner's guide will teach you how to start a digital marketing agency and shoot for success. You'll quickly learn the ins and outs of an industry that generated US$228 billion in revenue in 2020 and how you can begin growing your own client base.
The truth is: it's not that complicated. Plus, it's an incredible opportunity to build upon a profession that has become intrinsically linked to business growth, customer reach and brand differentiation. In our current digital paradigm, its importance has only expanded.
Let's begin beefing up for your agency launch.
What's a digital marketing agency?
Marketing has been essential to the process of buying, selling and trading since the first wooden club hit the market some 300,000 years ago. Ever-dynamic, marketing forms and approaches have never stopped evolving since that first transaction. However, there's one aim that has remained unchanged: to encourage potential audiences to engage with or buy products or services.
It took until the late 1700s before that simple concept transformed into the dedicated business focus and profession as we now know it. The resultant "marketing agency" usually sits independently from its clients and is dedicated to creating, implementing and managing their marketing materials. The "digital" part simply notes a primarily online offering.
When most people ask how to start a digital marketing agency, they're usually wondering what they focus on. While they can tap into all or many of the below disciples, they commonly encompass:
Copywriting
Text-based content creation that is implemented across all written business touchpoints. Good copy is clear, compelling and engaging, ready to be implemented across channels such as email, website, print publications and blogs.
Social media management
Pivotal in our digital age, social media management involves marketing through communicative platforms such as Facebook, Instagram, LinkedIn and TikTok. Includes written and visual content, commonly tapping into each platform's paid ads concurrently. To dive deeper into the social realm, explore this quick guide.
Graphic design
The art of marketing through visuals. Most digital marketing agencies offer graphic design services alongside their written marketing and strategies to provide one-stop, in-house marketing solutions for clients.
Content creation
Involves the creation of primarily organic marketing speciality (not paid ads) that soft sells or suggests brands, products and services. This may come in the form of website blogs, social media posts, email sequences and search engine optimized (SEO) content. Content marketing is the new norm of modern advertising and is worth further reading here.
Paid advertising
Creating text, image or video advertisements for pay-per-click (PPC) advertising. The PPC click approach is an easily measurable marketing method that Google and Facebook Ads currently dominate.
Strategic planning
Involves the establishment of a campaign or company's branding going forward. Effective strategies build on extensive market and audience research in order to illuminate competitor differentiations, opportunities and tone of voice guidelines. They also set measurable objectives and construct content roadmaps.
Is it worth starting a digital marketing agency?
Establishing an agency is an attractive option for entrepreneurs with a marketing and communications background. Sometimes, they're just as alluring for those without! It's easy to learn how to start a digital marketing agency, they're simply launched and offer tremendous opportunities for success within an industry that shows no signs of slowing down.
The positives of starting a digital marketing agency include:
Low barrier for entry
Although extremely helpful, years of marketing, communications and advertising experience are not essential. That's because marketing trends, channels and approaches are ever changing, and a focus on the ways of the present usually outweighs the traditional basics. Just be ready to keep learning, adapting and realigning with respect to the market.
Low startup costs
You really don't need to invest much into your new agency. In fact, the bare minimum to begin to get started includes a laptop, writing and design software and a solid internet connection. If you're starting slow and capable of juggling a few roles at once, you can even manage a lot of the work yourself at the beginning.
Highly scalable
As you build your skills and your team (in-house or freelance), you can increase your agency's offerings and extend your reach. Usually, the more of a one-stop-shop you become for brands, the more likely they'll engage with your expertise.
Global audience
Marketing is beneficial to businesses all over the globe. With the ease of online networking, look forward to building a client base that covers multiple countries. You'll also quickly illuminate opportunities to create niches in different markets.
Relevant climate
Digital and online marketing is no longer the future - it is now. Never has effective, relevant and ever-adaptable marketing been more in demand. By building confidence in the online realm, your agency can be beneficial for older businesses in their transition into present advertising.
How to start a digital marketing agency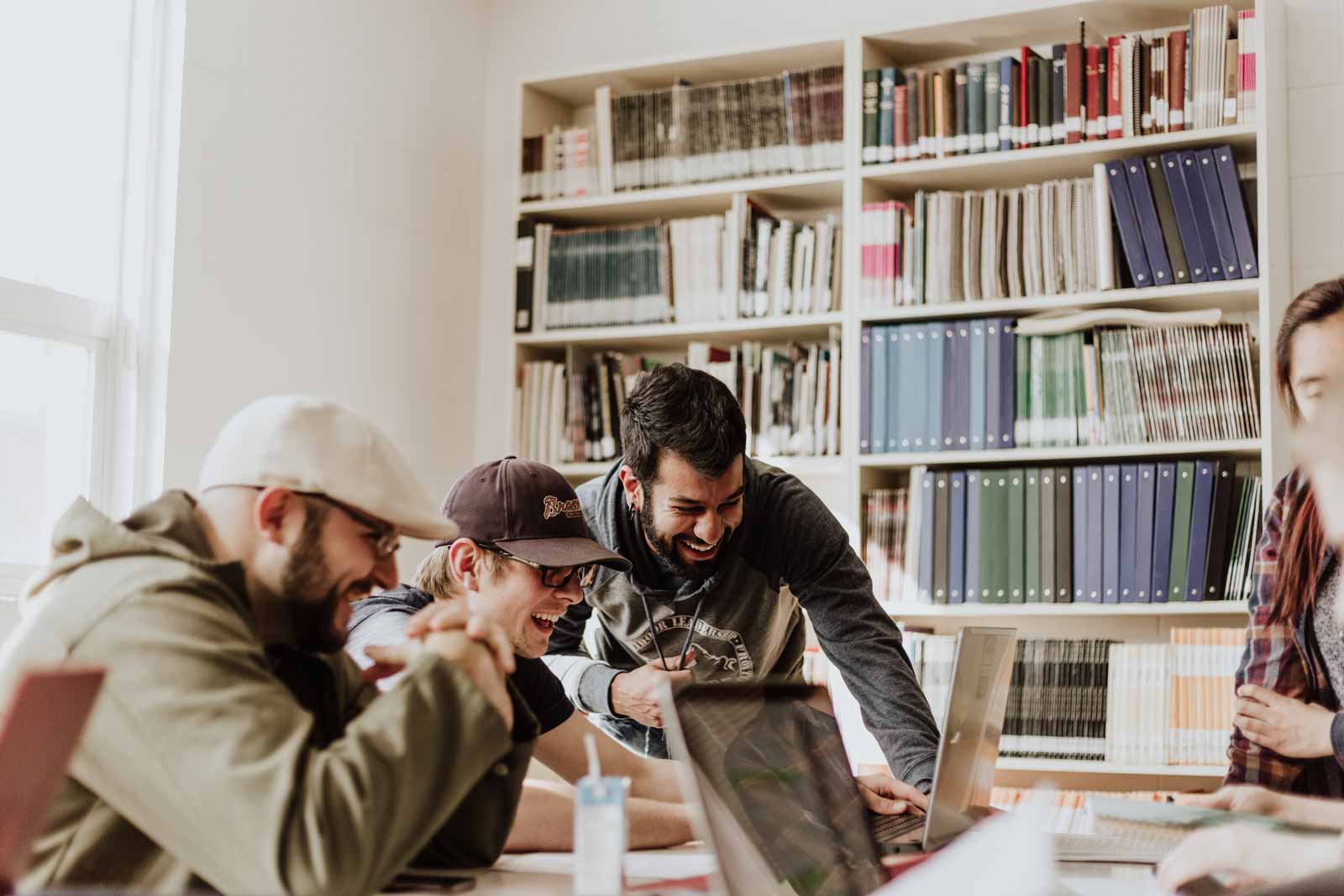 Before you start Googling 'How to start a digital marketing agency', we've done all the heavy lifting for you. If you're ready to make the plunge and lead the future of digital marketing with your own agency, consult this beginner's guide:
1. Develop a business plan
A business plan will guide your journey towards a thriving digital marketing agency. They are informed by comprehensive market and audience research and offer entrepreneurs a relevant roadmap for success. As covered in our marketing tips blog, Effective business plans include:
Market and audience analysis
Brand vision and description
Service overview and its niche (if any)
Marketing objectives and strategy
Financial and structural planning
Measurable future benchmarks
2. Legally form your digital marketing agency and register for taxes
After settling on a powerful, memorable and reflective name for your digital marketing agency, you'll be able to form a legal entity. It's best to secure a domain name now even if you don't create a website just yet.
The routes for business formation are different based on your business structure. Considering you're probably wanting to scale your business and take on more risk in the future, we'd recommend a structure that separates your new business from your personal assets. These structures include:
Corporations
Limited liability companies
You'll also need to register for taxes. This involves applying for an Employee Identification Number (EIN) through the IRS. An EIN is also required when applying for a business credit card and essential for growing your team.
The legislation surrounding business licenses varies state by state. Ensure you consult with your local City Hall, County Clerk or Chamber of Commerce for guidance.
3. Organize legal documentation
Whilst in the initial legal sphere, it's worth building a toolkit of legal agreements before you begin creating. These can include:
Master service agreements: Legally covers the agency-client relationship, diving into intellectual property, non-disclosure agreements and termination terms.
Statement of work - A contract that describes the scope of work and its included services and deliverables. Usually includes a schedule of delivery.
Employee agreements - For if you choose to build your team, employee contracts build transparency within the crew and clearly outline salary, benefits, non-disclosure agreements and conduct expectations.
4. Obtain funding and equipment
Unless you plan on diving into the industry with a massive team, starting a digital marketing agency doesn't have to break the bank. As mentioned before, the only things you really need to begin with are a space to work, a computer, an internet connection and time. Around $1000 could be all you need to get started.
However, if you are looking at external funding to get things ramped up, there are many avenues to explore. This includes:
Funding programs (review your options on the U.S. Small Business Administration website)
Loans from family, friends or business partners
Government programs
Crowdfunding
Credit cards
How to build your digital marketing agency
Now that you know how to start a digital marketing agency, it's time to learn how to build your industry cred and client base!
1. Build and hone in on your skills
To ensure your agency's capabilities are in-line with or beyond the competition, start learning, keep up to date with the industry, explore best-in-class campaigns and get involved in short courses. Marketing is one of the most dynamic and hard-to-predict fields in our modern age, so any chance to gain insight into its movements, trends and niches is extremely valuable.
Beyond the marketing, you mustn't forget that being an entrepreneur means you also put on the businessperson hat. That's why it may be worth exploring business management, accounting and other financial resources if need be.
2. Be creative and build a portfolio
A portfolio is your proof of expertise that just about all clients will closely consult before choosing to work with your agency. It may include snapshots of past client projects, ideas, mock-ups and testimonials.
At the very beginning, however, you might not have much to work with. If you've worked or studied in marketing or adjacent fields in the past, it's worth including some past projects to draw on and showcase.
Otherwise, get innovative! Focus on creating mock-up strategies, designs, campaigns, websites - whatever your initial focus is - for companies that you'd like to work alongside. Maybe look into a few local businesses with marketing content that could use a spruce-up and dish up a revitalizing plan! The best part about this approach is that you can approach these companies in the future with what you've created.
3. Establish your pricing model
Your digital marketing agency's choice of pricing model depends on the type of work you do for your clients, the way you deal with them and the kind of project. The two popular models are:
Fixed: Pricing per hour, per click, per conversion or per project.
Flexible: Where multiple pricing structures are employed as you mold to your client's needs. Perfect for large campaigns or ongoing marketing with one company.
4. Grow your agency's online presence
Your agency will likely produce inimitable and persuasive online experiences for each and every client. But, what about your online experiences? It's important to practice what you preach sometimes when it comes to boosting the eyes on your business. This may involve creating an exciting and active:
Website
Blog series
Social media account (Facebook, Instagram, LinkedIn and TikTok)
Email journey
Paid ads
Not only does it help with organic marketing if posts and pages gain traction, it'll also provide prospective clients and talent a point of reference for your work and legacy.
5. Find clients
Going from zero to hero isn't impossible in the marketing world, it might just take a bit of time. As mentioned before, a great way to not only build your marketing skills, but also gain clients, is to identify small businesses with subpar marketing efforts that you'd like to work with and create basic content for them. Then, you can present your agency as a means to grow their revenue and back it up with content. They might just take your team on board and, if you nail it, pass on the word to other businesses they deal with.
After successful projects, make sure to share Google Review requests so your agency can build a positive, public-facing profile. Then, try to secure ongoing marketing with the client. Even if it doesn't happen right away, letting them know that you're willing and capable to innovate alongside them again is enough to keep your work front of mind.
Still searching? Tap into a bit of your own medicine and establish a robust and dynamic marketing plan for your agency. Marketing firms can market too! For a bit of assistance, explore our article diving into the ins and outs of a small business marketing plan or consult or lead generation quick guide.
6. Expand your team
Now it's less about how to start a digital marketing agency, and more how to expand your digital marketing agency. With a bustling industry full of niched freelancers, time-honored contractors and fresh-faced digital experts, your digital marketing agency can transform from its humble, solo-crew beginnings to a capable, full-service agency in a matter of months.
Being a mainly online venture, there's no real need for your agency to have a brick-and-mortar setup either. So, it's easier than ever to take on bigger and more layered projects from the comfort of your home office.
When reviewing a potential team member, consider looking into their:
Portfolio
Communication skills
Experience
Education
Location
Passions
Now you know how to start a digital marketing agency
Now, an incredible career is within reach!
The marketing field is one of the most rewarding, exciting and dynamic career pathways in our modern world. With different communicative avenues and trends buzzing at every turn, new businesses popping up everyday and countless amazing people to side with, you'll quickly be able to carve out your own niche and offer an inimitable service that people keep coming back to.
So what are you waiting for as an entrepreneur? You now know how to start a digital marketing agency, so get out there and start creating!
Where to next? Connect with LeadOwl on Facebook, Instagram and LinkedIn to stay up to date with everything digital marketing and boost your business.