Do you love the exciting marketing industry and dream of being your own boss? While starting your own company comes with risks, learning how to start a digital marketing agency will help set you up for success.
Digital marketing agencies are companies that offer their clients cutting-edge ways to reach their online customers.
Thanks to the internet and smartphones, more people are connecting with businesses online. For modern companies, having a strong online presence is essential to attracting customers and generating a profit. This increased need for online lead strategies means that digital marketing services are in high demand.
While companies understand that they need digital marketing, they may not have the resources to hire in-house marketing staff. This is why many companies prefer to outsource to the experienced professionals at a digital marketing agency.
If you're learning how to start a digital marketing agency, you have the advantage of an abundance of online information to teach you tips and tricks for achieving success. Explore this complete guide to starting your own digital marketing agency to take the first step towards your career goals.
How to start a digital marketing agency by understanding the industry
The digital marketing industry is fast-paced, competitive and running your own agency can mean less limits on your income. Digital marketing agencies can be hired to increase brand awareness, improve brand reputation and increase sales. If you like switching between different campaigns and leading a team, starting a digital marketing agency may be your ideal career move.
Learn the different types of digital marketing agencies
To begin learning how to start a digital marketing agency, you need to have an understanding of the industry and its key sections. If you become an industry expert, you and your team can offer clients premium marketing advice. One of the first things you need to learn about the industry is the different types of digital marketing agencies.
Here are the main types of digital marketing agencies:
Full Service
Think of full service digital marketing agencies as a one stop-shop. From planning to production and distribution, this type of agency offers clients a complete range of marketing services.
Multi-channel
Multi-channel digital marketing agencies do not offer an end-to-end service. However, they have the resources to create and manage digital marketing campaigns across multiple channels, such as websites and social media platforms.
Single channel
Single channel digital marketing agencies focus on one specific aspect of marketing e.g. social media. This type of agency can offer clients specialist expertise.
Identify your niche and target market
To start creating your own digital marketing agency, you need to figure out your niche and identify your target market.
Your niche is your special area of expertise, and you want to figure it out as quickly as possible to set you apart from the competition. For example, imagine you're trying to sell a table. You wouldn't focus on the fact that it has a flat surface and legs, because every table does. Instead, you would find the unique angle that attracts buyers to choose your table. Your niche is what makes your business valuable.
For your digital marketing agency, your niche is going to stem from the types of clients you want. Here are some examples of niches you can choose from:
Tech start-ups
Property development
Finance
Health
Insurance
Education
Why identifying your target market is important
Once you have selected your niche, it's time to identify your target audience. Your target audience is the types of clients you're trying to reach, and understanding them will help you attract them to your services.
Conducting target audience research will save you time and money in the long run. When you onboard a new client that fits your target audience, you are already familiar with their business, including industry issues and trends.
Create a buyer persona
Buyer personas are fictional profiles based on your target audiences. They use information like demographics, values, weaknesses and goals to create a clear picture of your ideal client. This deeper level of analysis helps you to understand your clients needs, and connect with them more effectively through targeted messaging.
Create a business plan for your digital marketing agency
If you've ever heard the saying 'if you fail to plan, you plan to fail', you might already understand the importance of a detailed business plan.
A business plan is your company's guide to achieving its goal of launching. It will help you create a successful business by outlining your business structure, process and growth opportunities. Your business plan should also include valuable information that gives readers a clear picture of your digital marketing agency's vision.
Follow an industry-standard structure
When it comes to writing your business plan, there are pre-made structures you may find helpful to follow. Without skipping key details, aim to get straight to the point in your writing. While you may find a structure that works for you, remember you can always adjust sections to suit how the plan will be used. For example, if your aim is to show it to investors, focus on financial information.
Here's a step-by-step guide to creating a business plan for your digital marketing agency:
1. Executive summary
This is a basic introduction to the most important information outlined in the business plan. This may include your unique selling point, location, or any employees you have. While it should be the first section of the plan, many people find it helpful to write the summary last.
2. Business overview
This is a detailed description of your digital marketing agency's vision, mission and specific goals. It should also include specifics about clients and campaigns you've worked on, and your niche.
Your business overview is the section where you can go into detail about why your business is going to be successful. Explain your competitive edge and how you plan to utilize it to achieve exceptional results.
3. Digital marketing services
In this section, you explain what services your agency offers to clients. For example, if you offer Search Engine Optimization services, explain how your services help clients by improving their online presence.
4. Market and competitor analysis
This analysis will represent the deep understanding of the strengths and weaknesses of the digital marketing industry. This should include research and analysis of relevant digital marketing agencies that conduct similar work.
5. Marketing
This section is about how you will market your agency to clients. It includes your marketing strategy, and how you attract clients and close sales.
6. Management
Your management section focuses on the structure of your digital marketing agency. It lays out the hierarchy of your employees, their job description and experience.
7. Operations
The operations section will outline details like your agency's workflow.
To help readers understand, you may want to include step-by-step breakdown of your process with a client. For example, if your agency specializes in content marketing, explain your process from consultation to delivering final content.
8. Finances
The finance planning should show your agency's projections for the next 3-5 years.
By estimating costs and spending, you can show investors a stable strategy for eventually achieving a profit. This may include a balance sheet and an estimation of income.
If you are requesting funding, this section should be used to give specifics on how you plan to use investors money.
9. Appendix
The appendix is the section for relevant documents referenced in your business plan. This makes the plan easier and faster to read, and helps capture the attention of investors.
Use your business plan to request funding
Discuss the financial aspect of the business plan, including funding options and revenue streams.
To secure funding with your business plan, it's important to understand the different ways to attract investment money and income. Every legitimate funding option will require proof of a strong financial strategy. Funding options for starting a digital marketing agency include:
Loans
Loans allow you to borrow money to be paid back later. While there are many different types of loans with varying interest rates. Depending on where you live, your government may have loan systems in place to support small businesses.
Short-term loans usually must be paid back within 3-13 months and generally have higher interest rates. Alternatively, long-term loans give you more time to repay, but can be more difficult to secure.
Investors
Investors are people willing to put money into your promising digital marketing agency to receive a return. Individual investors have the freedom to invest as much as they want to, whenever they want to.
If you find investors with industry connections, they may choose to further support your agency through networking opportunities and advice.
In addition to loans and investors, you may be eligible for grants or award money. It's important to take your time researching potential income streams, because every dollar takes you one step closer to building your dream digital marketing agency.
How to start a digital marketing agency with registration and licenses
When it comes time to set up your digital marketing agency, there are a few documents the law requires you to complete.
Firstly, you need to register the name of your digital marketing agency as a business in your state. This is crucial, as it's a requirement for future steps like opening a company bank account and paying taxes. After you have registered your agency's name, you can move forward with important steps like creating a bank account, logo and contact information.
To start setting up your digital marketing agency, you must choose what legal structure you are going to follow. Your legal structure outlines factors like taxes, debts and asset protection. It's important to seek legal advice on choosing the right type of legal structure, and ensure your digital marketing agency is complying with marketing legislation and regulation.
You will also need to be licensed to run your digital marketing agency. The exact license you need will depend on the state you live in, but most places do not require a specific marketing license. Instead, you will likely need a general business operating license.
Setting up your work space
Are you happy running your digital marketing agency from home? Or, are you ready to move into an office space with a few employees?
An important part of setting up your digital marketing agency is figuring out what infrastructure you need. While you might already be envisioning yourself in a shiny new headquarters, make sure you start by working well within your financial means.
You'll also need to decide what software you want to use for managing your digital marketing campaigns. You'll need software for communication, lead management, presentation formatting. If you're working on website optimization, you may want to sign up for Customer Relationship Management software like LeadOwl. These kinds of automation services can be easily integrated into existing websites, and offer lead tracking and follow-up tools.
Hiring employees for your digital marketing agency
After your digital marketing agency takes off, there will come a time where you are getting more work than you can handle.
Having a high quality team means you don't need to turn down new business. Plus, the shared expertise of multiple people produces higher quality work and a faster turn around rate. Start your hiring process by outlining the exact roles you need to fill, such as 'copywriter' or 'marketing assistant'.
If you're new to being in charge of the hiring process, it may be helpful to make a private list of what you're looking for in an employee, including their experience, qualifications and personality.
Deciding on your management style
Before you hire your first employee, decide on your leadership strategy. As the head of your own digital marketing agency, the way you manage employees will impact their performance. Try thinking about leaders you admire, and adapting their positive qualities into your workspace.
How to price your digital marketing agency services
When a client is interested in your marketing services, one of the first things they'll want to know is how much it will cost.
Developing a pricing strategy speeds up onboarding, and prevents confusion when it comes to getting paid for your work. Your pricing strategy will consider factors like resource expenditure and competing rates to calculate how much money your services are worth.
Your pricing strategy will also inform your pricing model, which determines how you charge for your services. Here are some examples of pricing models:
Per hour
In the U.S, the average hourly rate for a marketing specialist is $31-$41, but will vary depending on your agency's expertise.
Per project
The amount you charge per project will depend on the scope of the project. Choosing this pricing model requires you to make a highly accurate estimation of how much work a project will require.
Per month
Charging a client per month is a common solution to pricing an ongoing management service, such as social media management.
The best pricing model for your digital marketing agency will depend on the services you offer. For an example of pricing a digital marketing service, let's take a look at SEO management. This is a long-term service, and is usually priced on a monthly basis. Alternatively, creating marketing content is more flexible and can be done as a 'one off' service, and is usually priced per hour.
Creating a brand for your digital marketing agency
Ironically, one of the biggest challenges a digital marketing agency faces is marketing their services. The industry is filled with marketing experts competing for clients, so when you're learning how to start a digital marketing agency it's important to create a strong brand. Your brand aligns with how you want your agency to be perceived by the outside world, and it needs to be unique and memorable.
Here are a few strategies for promoting your digital marketing agency and attracting clients:
Content marketing
With content marketing, you can create and distribute media like articles, photos and podcasts to raise brand awareness, and position your brand as a credible source of information in the marketing industry. You can also use content marketing to optimize your website by adding value to a visitor's experience. For example, if a business owner reads your article about the effectiveness of email marketing, your agency will be front of mind when they want to employ an email marketing campaign.
Social media marketing
Social media marketing uses platforms like Instagram, Facebook and TikTok to connect directly with target audiences. As a digital marketing agency, having a trend-setting social media is a great way of showing off your skills. Plus, the business account features of most social media platforms have built-in analytic tools, so you can track who's engaging with your content.
Paid advertising
Paid advertising is a type of digital marketing used to increase web traffic. It includes 'pay-per-click' ads like Google ads, which places ads for your agency on the Google feeds of your target demographic. While this usually a costlier option, digital marketing agencies may choose it for its ability to deliver immediate results and expansive reach.
How to use digital marketing strategies to sell your services
Once digital marketing strategies have attracted the attention of potential clients, you need to use lead generation strategies to close sales.
While getting lots of views on your content is great, it doesn't necessarily translate into sales. Lead generation strategies are designed to convert people that are interested in your agency, to paying for your digital marketing services.
Some popular forms of lead generation include lead captures, which request a website visitor's email. From there, your agency can send them marketing materials to help persuade them of your ability to help their business.
Some of the most important parts of lead generation include fast-follow ups and tracking lead analytics. For start-ups, automated lead generation add-ons like Lead Owl are often an attractive option.
How to manage and grow your digital marketing agency
Now that you know how to start a digital marketing agency, it's time to learn how to grow your business, and maintain well-managed projects.
Never stop building your skills
To ensure your agency's capabilities are fresh and industry-leading, it's important for you and your team to prioritize upskilling. Keep up to date with marketing trends by reading articles and attending industry events. As a leader of your own digital marketing agency, you need to keep up with the fast-paced marketing industry.
Manage your projects
Once you've secured your clients, learning exceptional client management is key to successful campaigns and glowing recommendations. One of the best ways to manage your projects and keep clients satisfied is by showing them your commitment to the success of their campaign. This can be done through regular communication and timely work that meets their expectations.
Keep track of your money
When it comes to managing your projects, it's also important to understand the financial aspect of running an agency. In order to earn money to pay back any start-up loans and keep your agency functioning, you should diligently manage your finances. The early stages for a new digital marketing agency can be a fragile time, so it's important to avoid unnecessary spending. Get into the habit of keeping an organized file of every expense and payslip. This will help you avoid any legal issues, and can support future funding requests.
Expand your agency
Once you've learned how to start a digital marketing agency, it's time to learn how to expand it. You can offer your current and future clients a wider range of services by hiring a team with a diverse skill set. From website designers to Instagram experts, a diverse team of people will help transform your agency into a full-service company.
It's time to start your digital marketing agency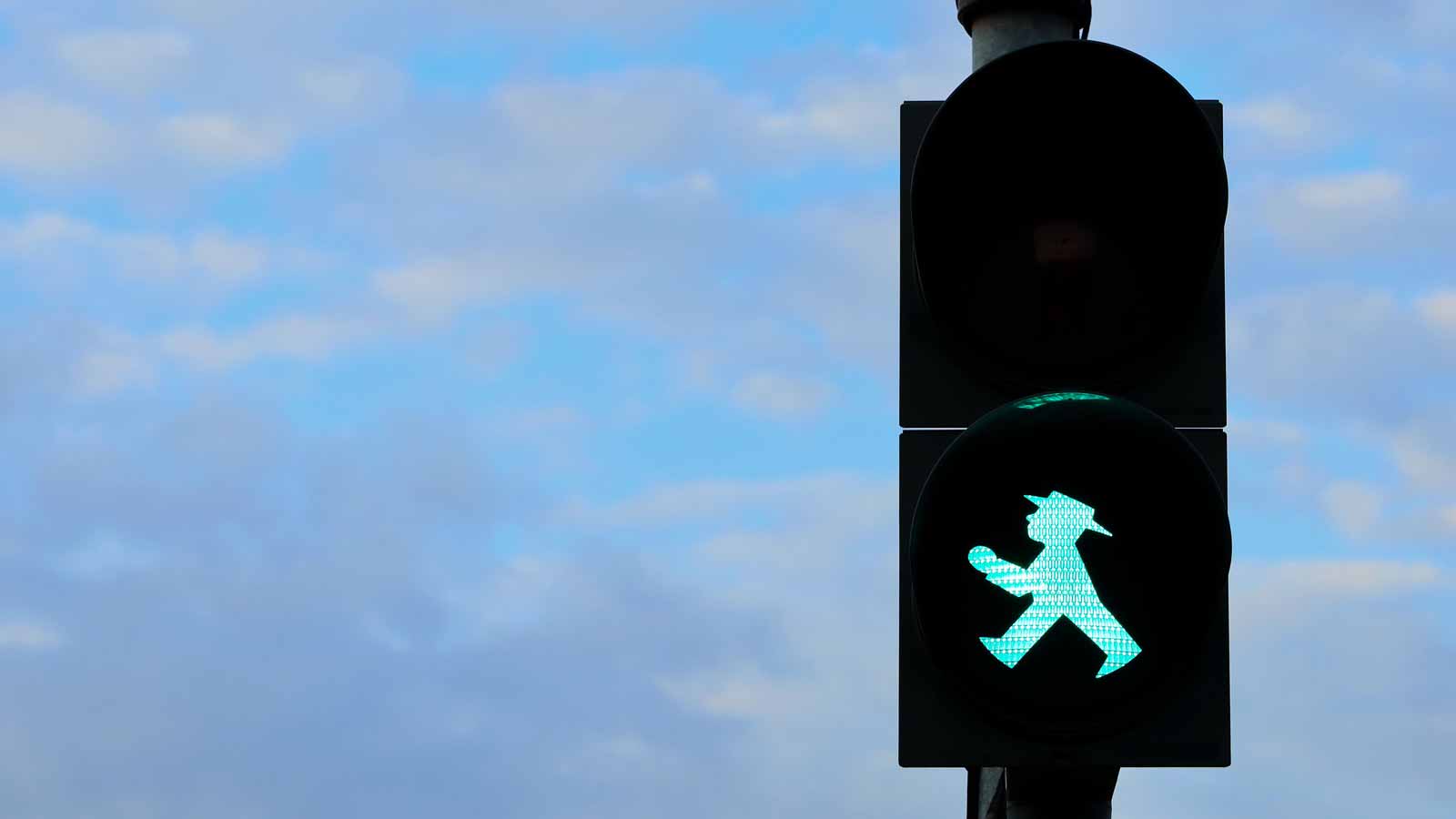 Now that you've learnt the insider tips and tricks on how to start a digital marketing agency, it's time to give your new digital marketing agency the advantage of your industry knowledge. By doing your research on planning, securing funding and keeping clients happy, you're setting yourself up for a fulfilling career as a marketing expert and leader.
As you continue to set up your agency, focus on improving your skill set and education. Check out our blog to stay up to date with leading digital marketing strategies, and learn more about marketing for your new agency.